Festival of Chichester, 30 June: Ladies' Night In with Jill and Harriet Evans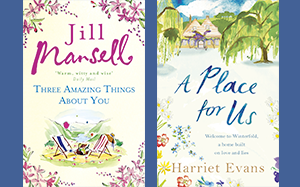 Jill will be appearing at the Festival of Chichester on Tuesday 30th June for a special 'Ladies' Night In event, alongside fellow bestselling author Harriet Evans.
Hosted at Chichester Library, Jill will be chatting about Three Amazing Things About You, as Harriet discusses her latest novel, A Place For Us.
It promises to be a wonderful evening, and tickets are available now from the festival website. Book yours HERE.